I'm thrilled to announce I'm offering two exclusive Jenny Cookies Workshops next month. I've been inundated with requests for a hands-on cookie decorating course and guess what..it's happening!
People have said over the years, "I wish I was your friend so I could come to your parties". Ha! You're all my friends!! I just only have so much room in my home, or you'd all be invited to everything! I'll be setting these workshops up just as you'd experience if you were coming over to my farmhouse….warm, casual, yet purposeful. You can plan on cozying in for the evening with drinks, snacks, beautiful table settings and learn the great art of cookie decorating and party planning!
The classes will be held May 14th and May 21st in Bellevue, WA. The 2 1/2 hours will be broken up into two parts. The first half I'll demonstrate how to prepare my no-fail cookie dough, then roll, cut and bake the perfect sugar cookies. While baking, I'll share many tips and tricks for baking and there will be plenty of opportunity for you to ask questions. As the cookies are cooling, I'll teach how to make and color buttercream icing and how to properly fill icing bags. Once the bags are filled, you'll learn how to pipe buttercream onto sugar cookies using a variety of techniques as well as my newest technique, dipping cookies in melted buttercream.
Each attendee will be provided all tools and materials needed to create and decorate, as well as a take home gift bag.  You won't want to miss this!  It will be a night full of fun, laughter and celebration!
Get your tickets:
May 14th Workshop HERE
May 21st Workshop HERE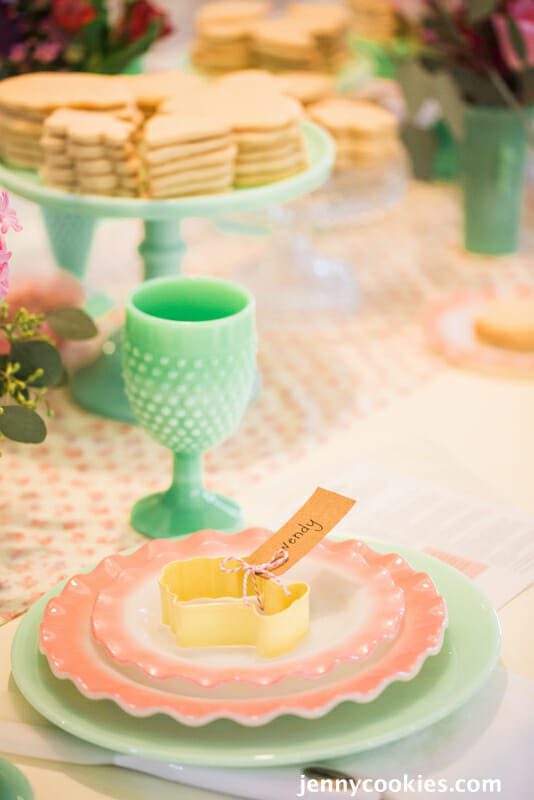 Hope to see you there!