I shared a post on Facebook and Instagram asking moms to share what they are wishing for this Mother's Day.  It was almost comical to discover that almost all moms want the same thing:  Sleep and cleaning they don't have to do!  Nearly a thousand women responded to the thread and asked for a morning of sleeping in and a clean house.  Some wished for a detailed car (which is basically an extension of our homes because as a mom, we live in our cars taking kids from school to practice to practice to school) and a spa day was also listed numerous times.
So here you go guys.  It's all laid out for you.  If you are local, you'll find a list below of companies I have worked with and highly recommend.  Further down this post, there are several easy-to-order items to guarantee mom gets spoiled!
First Class Mobile Detail.  This local detailer has brought my car back to brand-new status several times over the past couple of years.  I have always been absolutely thrilled with the outcome.  It's a splurge but you will legitimately have a sparkling, like new car.  The best part?  They come to you!
The Maids.  These ladies can CLEAN!  I had a big, last minute product shoot at my house a couple of months ago and I had been out of town without time to really do any deep cleaning.  They literally came same day and deep scrubbed my entire house.  I've been using them a couple times a month since.  They are fantastic.  If you are local, ask for Joann's team!
A Night Away.   Many women wished for a day off or a night away.  Omni resorts are one of my favorite properties to travel to.  We've been to several across the US and have always been impressed with their service, hospitality and amenities.  I live for a great room service menu and Omni has never disappointed!
My favorite local getaway is a night up at Semiahmoo.  It's an ideal Pacific Northwest getaway with complete comfort at every turn.  Their spa is FANTASTIC.  I've tried nearly every one of their services over the years and have never been disappointed.
Cookies.  Skip the fresh flowers this year and bring her a bouquet of buttercream flowers.  I guarantee cookies from Jenny Cookies Bake Shop will be a hit!
Most of the below items are somewhat frivolous, which is exactly what mom deserves.  Things she'd love to buy but won't ever spend the money to spoil herself.
Barefoot Dreams Blanket.  I'm a total blanket person.  And I'm not ashamed to say that I buy several fresh blankets a year.  No ratty, not-cozy-anymore blankets around this house!  Recently after a long work day, I walked into Nordstrom and told myself that I deserved this blanket (because thats what we tell ourselves when we know we don't need anything, right?!).  I don't regret this purchase, IT IS AMAZING.  I have used it every day since I got it.  I have even traveled with it!!
Cute Pajamas.  The best part about these pjs is the pocket that is embroidered Do Not Disturb.  Can I get an amen?!  As a self-proclaimed introvert and home body, I literally scooped these pjs up in a hot hurry, not even caring that they were a size too big.  (I can eat more cookies that way, I figured.)
Archipelago Rose Hand Cream.  The BEST.  I'm obsessed.  I discovered this hand cream in a hotel gift shop and told myself, "Jenny, you do NOT need another hand lotion".  I'm SO glad I bought it.  It is moisturizing, doesn't leave your hands sticky or oily and the best part is, it smells amazing.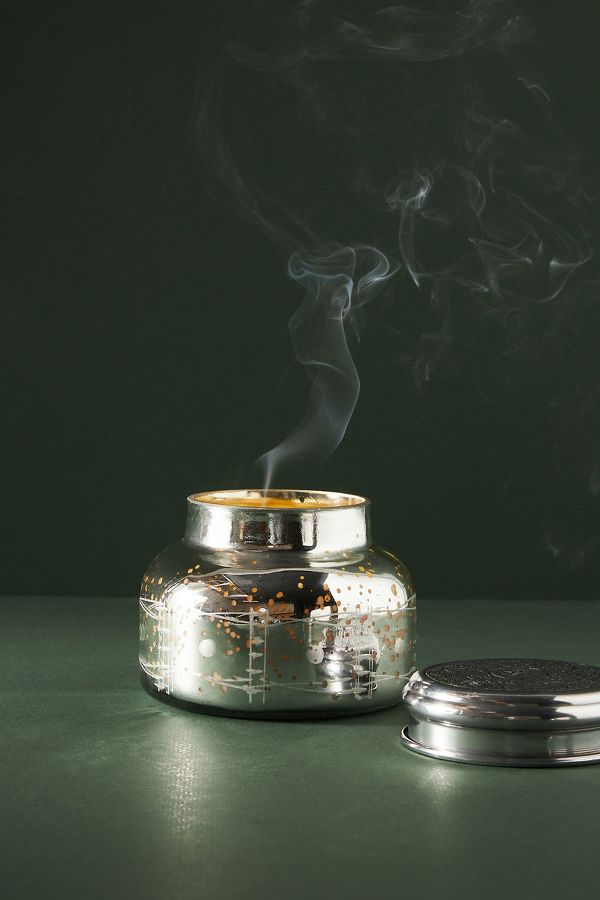 Volcano Candle.  Candles are a dime a dozen but my go-to is always this one.  If you come to my house, you'll find this candle in every room, plus a cabinet full of extras in my office.  The only person who might love this candle more than me is Dan!  He is super picky about scents but loves this one.
Bar Cart:  I bought this bar cart a few years ago and I have used it over and over and over!  It's super affordable and great for hosting.  How cute would it be to pile it with flowers, cookies, mimosas and special hand written cards for mom?
Pink Wine Glasses:  Dan has been buying me these wine glasses every Mothers Day and Christmas for the past couple of years.  One, because they are very delicate and kids can break them easily if they are helping do dishes, and two, because I entertain a lot, so I need like 18-20 of them for hosting.  I LOVE these glasses!
Corkcicle: Speaking of great glasses… us moms are on the move.  This adorable cup is also insulated! Keeps cold drinks cold and hot ones hot; by the pool, on the patio, at the office, the baseball game, wherever.  The worst part is deciding which color...
Espresso Machine.  Moms operate on coffee.  It's our fuel like cars need gasoline.  We can't function without it.  This is a big gift, but over time it will actually be a money saver because you'll have no need to drive through Starbucks, you can make your own drink at home!
Perfume.  Perfume is such a cliche gift on Mother's Day, but also such a good one.  It's something mom doesn't usually buy for herself, so it's definitely a gift that will be appreciated.  I've been wearing this perfume for a few years now and I haven't gotten tired of it yet.  It's subtle and refreshing, and not super popular so you won't smell like everyone else in the room.
Jenny Cookies Workshop.   Grab Mom a sought after ticket to a Cookie Class at Jenny Cookies Bake Shop!  Our classes typically sell out in hours and women travel across the state (and country!) to learn to make Jenny Cookies.  We have added ONE last class before fall, so don't wait to snag one of these seats.  They won't last long!
Eat More Dessert Cookbook.   If you don't live near the bake shop, I challenge you to grab a copy of my cookbook and whip up cookies for mama.   If you order through our bake shop site, leave your requested personalization in the "notes" section of checkout, and I can sign a copy personalized to mom!  How sweet would it be to give her a fresh baked batch of Jenny Cookies with a personalized copy of Eat More Dessert!
Cookies Sweatshirt.  If your wife, mom, friend, sister or daughter doesn't have a COOKIES sweatshirt, they need one.  We just launched our sweatshirt in three new colors and we can't keep them in stock!  They are unisex and true to size.
Plants:  Several moms mentioned they wished for new plants for their yard.  I love the variety, knowledge and atmosphere at Molbaks.  They are extremely helpful and have anything you might be looking for.  Grab a gift card and let mom go pick out some new blooms!  She can also have lunch while she is there, the cafe inside is fantastic!
At the end of the day, there's no greater gift than a relaxing day spent together with family and a heart felt card filled with appreciation.
But a little present never hurt.   😉
Pin this idea for later!